Accommodation
Group booking
There is a group booking of 40 rooms at the Princeton Crowne Plaza Hotel until April 20th, 2015 at a special negotiated rate of $109/night including breakfast, subject to state tax at 7% and occupancy tax at 5%. These rooms are available on a first-come first-served basis. Participants are encouraged to register with the Hotel using this link or contacting our reservation department at 855-765-8708. Ask for the Princeton Plasma Physics rate. Corporate ID is 100861832. All reservations should be made by April 20th , 2015.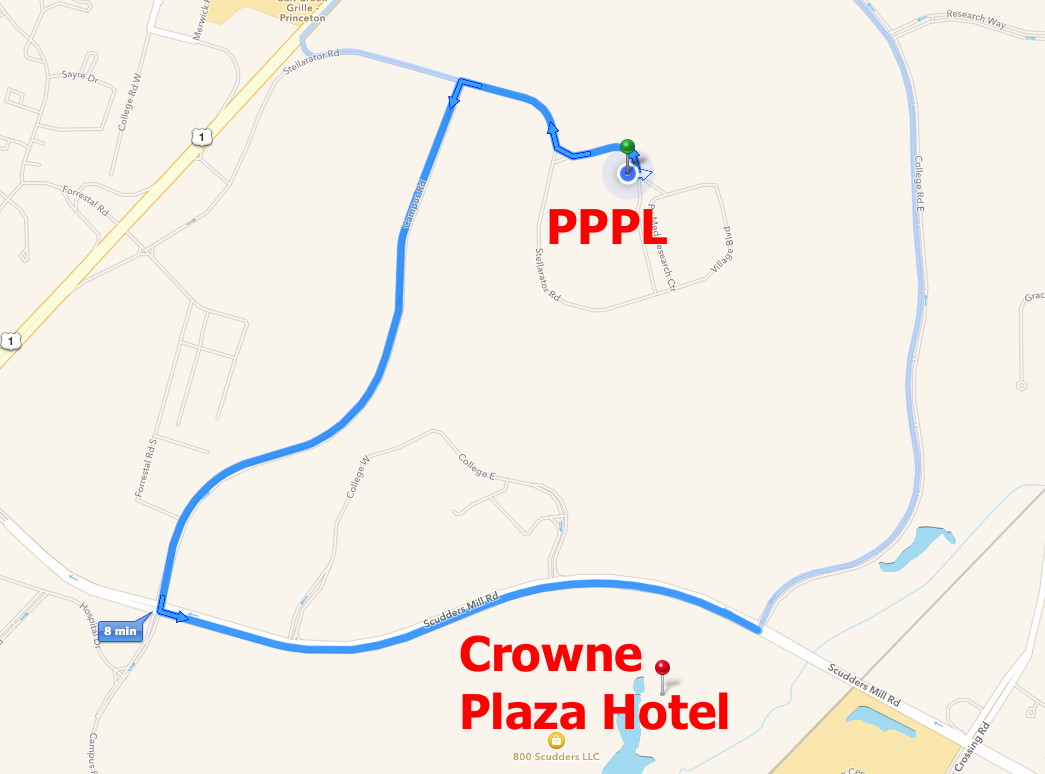 General Information on the Crowne Plaza Hotel is available here.

If a traveler does not have a credit card, a cash deposit will be required upon check in at the front desk.
Richard Pitts (IO) will present a colloquium "Handling Plasma Wall Interactions on ITER" at PPPL at 4:00 Monday June 8th.
Questions?
email: DivSol21@pppl.gov
SEARCH BOX TBD